Lake Erie Sportfishing
Erie, Pennsylvania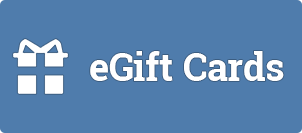 Walleye
Bass
Trout
Perch
All Equipment Furnished
Full-day, Half-day, and Evening Charters
Charters available May through October
Come fish with Capt. Dan Graziano and the crew of the 'Eye Catcher, and see why Lake Erie is called the "Walleye Capital of the World".
Vessel and Captain
What to bring
Charter Rates
Fishing Report/Slide Show
Online Reservation Form
Area Lodging
Purchase a PA. Fishing License Online
Contact Us
For reservations phone toll free: 877-461-2811
Or
[PREV 5 SITES | RANDOM SITE | SITELIST | NEXT 5 SITES]

TeamFishHoo WebRing
This Walleye Fishing Ring site
is owned by Capt. Dan Graziano.


Want to join the Walleye Fishing Ring?
[Skip Prev] [Prev] [Next] [Skip Next] [Random]
[Next 5] [List Sites]

This International Fishing Ring site is owned by Capt. Dan Graziano.
[ Previous | Next | Skip Next | Next 5 Sites | Random Site | List Sites ]